Entire holiday experience will go smooth, peaceful, and memorable if you know and have a clear knowledge on what you would like to do, places you want to visit and most importantly how to reach and travel in-between your ideal holiday destination well in advance.
Here is all you need to know about reaching the Andamans and transit involved between Islands for ideal Sightseeing and Water Activity.
HOW TO REACH THE ANDAMAN & NICOBAR ISLANDS
To reach anywhere on the entire Andaman Island, be it Havelock or Neil or Diglipur or any other island downwards you will have to first arrive at Port Blair – the capital city of Andaman & Nicobar Islands.
There are 02 ways to reach Port Blair from the mainland as under:
By Flight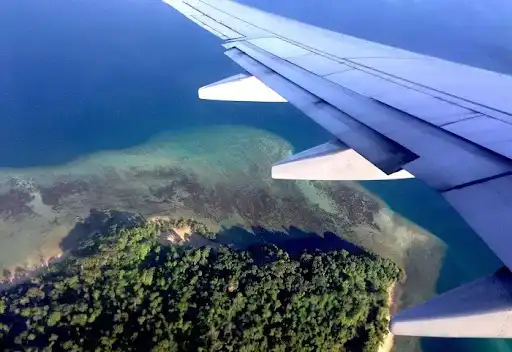 Chennai – Port Blair – multiple times per day
Kolkatta – Port Blair – multiple times per day
Hyderabad – Port Blair - 02 flights per week
New Delhi – 03 flights per week
Visakhapatnam – 03 flights per week
Bangalore – 06 flights per week
Mumbai – Port Blair: Only 01 Direct flight per week
Connecting flights Options:
From New Delhi, Kolkatta, Mumbai, Bangalore, Hyderabad etc..
And multiple choices available from different sectors
Do note even Foreign chartered flights are also permitted to land at Port Blair

subject to the fulfilment of guidelines of the Directorate General of Civil Aviation.

Don't miss out the stunning view of these mesmerizing islands from above and witness the breathtaking landing to Port Blair - light blue sky, deep blue sea, covered in forest – and the magic begins right there on air.
By Sea:
You can even travel by ship to Port Blair and the same is available from Chennai, Kolkatta and Vishakapatnam
There are three to four sailings every month from Kolkata and Chennai to Port Blair and vice-versa. There is only one sailing for Visakhapatnam in a month.
The voyage takes about 50 to 60 hours during fair weather.
However, we do not recommend the same since these are no luxury cruises but ships which offer only basic amenities also takes about 2-3 days or more, subject to weather and sea condition to reach. Not to mention the sea sickness involved for many people.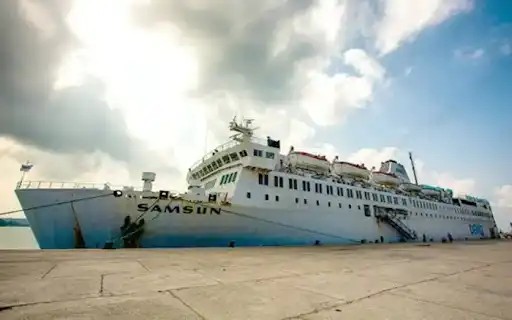 VISA REQUIREMENTS
For an Indian national any valid ID proof (Aadhar/Driving license/Passport or Election ID) is enough to enter Andamans.
For Foreign travellers/PIO/OCI/NRI valid Indian visa is required to reach Andaman and will also require RAP (restricted Access Permit) to enter Port Blair and the same is issued at the airport on arrival and there are no charges for the same and it takes approximately 20 minutes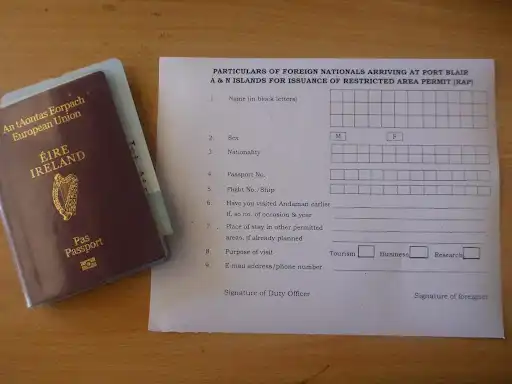 TRANSIT FROM PORT BLAIR – HAVELOCK/NEIL ISLAND
As notified above once you reach Port Blair, you can choose to stay, enjoy the local sightseeing that is there both historical and the natural beauty this city has to offer.

From Port Blair there are numerous island-hopping choices for both sightseeing and for adventure outdoor water activities.

Kindly refer to Things to See – to know about reaching the local sightseeing spots by boat and travel involved.

Knowing how to travel to these islands make your holiday stress-free and you can save a lot of time as well by avoiding unnecessary confusion.

Always plan your itinerary well before reaching the destination so that you can purchase, or our team shall help you to get all the boat/ferry/entry tickets involved wherever possible to ensure your holiday go as planned.

Once you have covered Port Blair city's historical wonder and beaches and water adventure on arrival and later to move to other islands like Havelock or Neil, one must travel by ferry from Port Blair to reach Havelock /Neil and there are multiple ferry options available.

There are Government ferries and other multiple private ferries operational from Port Blair on an everyday basis.
GOVERNMENT FERRY
Generally, we do not recommend travel by Govt. ferry ticket since ticket counter opens only 04 days in advance and very tough to purchase tickets since you will have to stand in the queue for a long time and limited seats only are available.

In-Addition Govt. ferry takes longer time to reach Havelock (about 3 hours approx.. might take longer in days of bad weather)

Also, you might not get a confirmed seat while travelling by Govt. Ferry. Though while travelling in Govt. ferry once it starts from Port Blair you get to come out and enjoy the stunning views of the open Sea and other islands

(do remember you might not get a seat and takes longer hours to reach 3-4.5 hrs during bad weather).
Please find the Government Ferry timings for your reference
Port Blair - Havelock: 0620 hrs, 1100 hrs, 1300 hrs & 1400 hrs
Havelock - Port Blair: 0900 hrs, 1130 hrs & 1630 hrs
Reiterating Govt. ferry ticket counter opens only 04 days in advance and very tough to book tickets, hence we do not recommend the same.
PRIVATE FERRY:
There are several private ferries options for guests to travel from Port Blair as under.

Though a little expensive compared to Govt. ferry, these can be pre-booked in advance and ferries are neat and clean and takes about 1-2 hours to reach Havelock and Port Blair.

Do make sure to reach the Jetty at least an hour prior to the sailing time since you will have to carry your luggage inside the Jetty from the gate entry point till the ferry and check-in your luggage on your own and then proceed to board your allotted seats.

Please remember to carry you ID cards/Visa/RAP while traveling to Havelock/Neil since the same is required to board the ferry as well as to enter the Havelock Island.

Set sail and enjoy the stunning view of the sea and coastline!
Please find private ferry details and timings under for your reference
Port Blair - Havelock: 0800 hrs & 1400 hrs
Havelock - Port Blair: 1600 hrs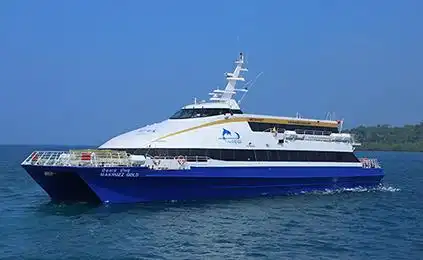 Port Blair - Havelock: 0730 hrs & 1245 hrs
Havelock - Port Blair: NIL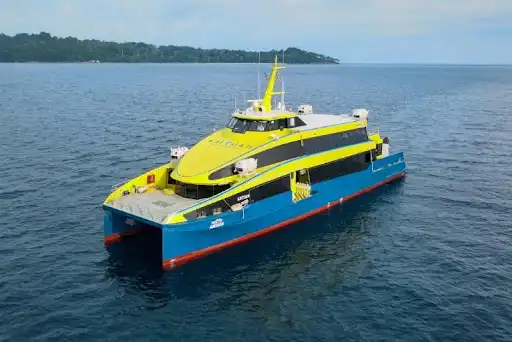 Port Blair - Havelock: 0630 hrs & 1115 hrs
Havelock - Port Blair: 0900 hrs & 1545 hrs
Port Blair - Havelock: 0600 hrs & 1300 hrs
Havelock - Port Blair: 1600 hrs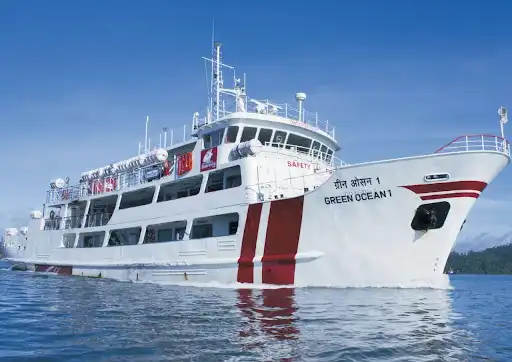 Please note all the above is subject to weather conditions and discretion of respective operational team.
Might take longer timings to reach in case of bad weather.

Foreign nationals must always keep their restricted area permit with them. Even while visiting Havelock or other islands like Neil, on arrival/departing, the jetty police officers will check the foreign visitors' restricted area permits and only then allow them to embark from the ferry and enter the islands.